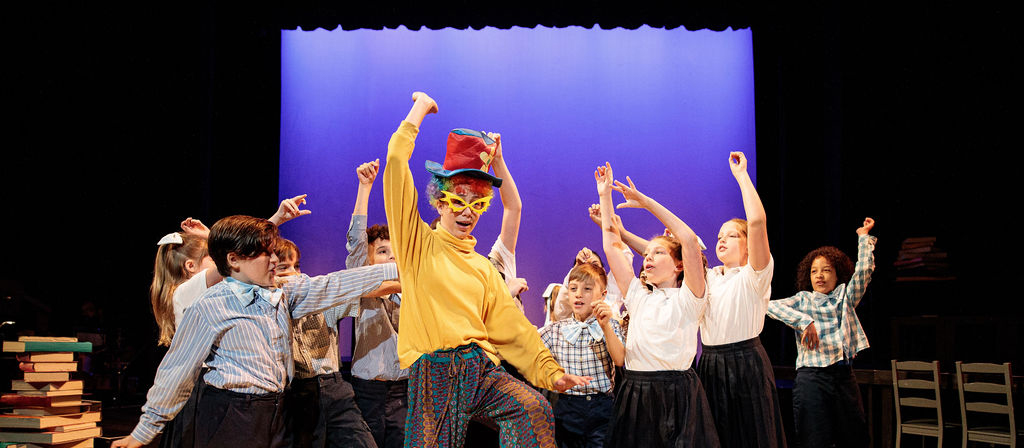 Good theatre makes good people!
Join The Young Company and explore the art of movement, music, and expression. 
When looking at stories to tell as part of our Summer 2023 line-up, we were captivated by the characters in these musicals that are all on a search to find themselves. These stories inspire all to look beyond who you think you are, and allow yourself to be who you want to be. 
Be your authentic self! Save the world! Touch the boat!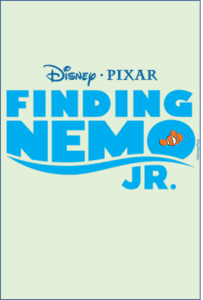 Primarily Act 1 (students entering grades 4-6)
Welcome aboard, explorers! This new musical follows Marlin, an anxious and over-protective clownfish, who lives in the Great Barrier Reef with his kid Nemo, who longs to explore the world beyond their anemone home. But when Nemo is captured and taken to Sydney, Marlin faces his fears and sets off on an epic adventure across the ocean. With the help of lovable characters such as optimistic Dory, laid-back sea turtle Crush, and the supportive Tank Gang, Marlin and Nemo both overcome challenges on their journey to find each other and themselves.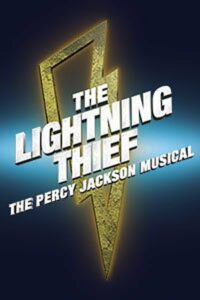 Primarily Act 2 (students entering grades 7-9)
Based on the best-selling Disney-Hyperion novel by Rick Riordan, The Lightning Thief: The Percy Jackson Musical is an action-packed mythical adventure. As a son of Poseidon, Percy Jackson has newly discovered powers he can't control, monsters on his trail, and is on a quest to find Zeus' lightning bolt to prevent a war between the Greek gods. Featuring a thrilling original rock score, The Lightning Thief: The Percy Jackson Musical has fans of all ages rushing to attend Camp Half-Blood.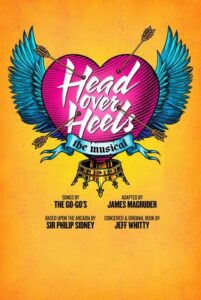 Primarily Act 3
(students entering grades 10-12 & '23 grads)
A mash-up of posh and punk, Head Over Heels is an unpredictable, Elizabethan romp following a royal family that must prevent an oracle's prophecy of doom. In order to save their beloved kingdom, the family embarks on an extravagant journey wrought with mistaken identities, jealous lovers, scandal and self-discovery, where everything (and everyone) is not quite what it seems. This laugh-out-loud love story is set to the music of the iconic 1980's all-female rock band The Go-Go's, including the hit songs, "We Got the Beat," "Vacation," "Heaven is a Place on Earth" and more!
Dates: July 10 – August 6
Location Weeks 1 to 3: Stoneham Central Middle School
Location Week 4: Greater Boston Stage


Time Weeks 1 to 3: 8:30am-2:30pm
Time Week 4: one additional weekend rehearsal with adjusted schedule for tech and performances (see calendar here)
TUITION, REGISTRATION & FINANCIAL AID
Tuition: $1750
Please don't let the ability to pay be a barrier to participation! FINANCIAL AID and CUSTOM PAYMENT PLANS are available through an easy application process.
To Register you may:
REGISTER ONLINE and pay in full
Print out and submit a REGISTRATION FORM to our Box Office which includes one of the following:

$500 Deposit as part of our 3 Installments Payment Option
$100 Deposit AND a Financial Aid Application
$100 Deposit AND a Custom Payment Plan Form
We will use the first day of the program as an audition day to determine which shows and roles all actors will be cast into. Each actor will be cast in only one show. Audition information will be provided to all registered families closer to the start of the festival. Any actor who has never auditioned before will be provided the opportunity on day one to go over the audition material.
While each Act corresponds primarily to a specific title in our season, that does not mean that your student would automatically be cast in that title.
In casting, we take several things into account:
Information we've gathered during auditions and callbacks.
The technical requirements of each role.
The learning goals for each actor and how this young performer can grow.
Rehearsal and performance conflicts
Attitude towards staff, fellow actors, and the space.
At the end of the casting process, we place students in whichever production and role best suits the artistic and educational needs of the program and the student. This is then clearly communicated with families through a casting form that explores the experience and growth we hope to offer your actor.
Please note: Roles will not be double-cast.
Our full philosophy and casting announcement policy is available upon request. All families who register will receive this information. 
Our regular program begins promptly at 8:30am and ends at 2:30pm. To accommodate families' schedules, students may be dropped off as early as 8:00am and can be picked up no later than 2:45pm. 
In rehearsals, actors work with an artistic team that includes a Director, Music Director, Choreographer and Stage Manager. Students are actively engaged to the fullest, learning material for the shows and important skills useful for both artistic advancement and personal achievement.

In addition to rehearsals, students participate in weekly workshops in various theatre disciplines during each of the first 3 weeks of the program. Workshops are designed to further develop actors' skills in acting, singing, and dancing and are useful not just for the show they are cast in, but for any show they may one day participate in. 
For an additional fee, students in Overture, Act 1, and Act 2 may enroll in our aftercare program and be picked up as late as 5:00pm at Greater Boston Stage Company. The Aftercare staff run a variety of theatre games and crafting activities. More information regarding Aftercare and registration will be announced at a later date. 
INTERESTED IN BEING BACKSTAGE?
In previous years we have included an Assistant Stage Manager Program that ran alongside the Performance Program for Act 3 Students. If interested, please reach out to education@greaterbostonstage.org.
If you have any questions, are curious about program specifics, or want to find out how our program can support your actor please reach out to education@greaterbostonstage.org.